WorkSafe Tasmania approached us to design and install signage on their fleet of vehicles because of our experience in Fleet Branding for Government Agencies. We worked closely with the client to create a signage concept to fit a wide range of vehicles. The challenge was to create a design that would suit anything from the long stretched out canvas you have on a ute. To the much more square proportions of an SUV.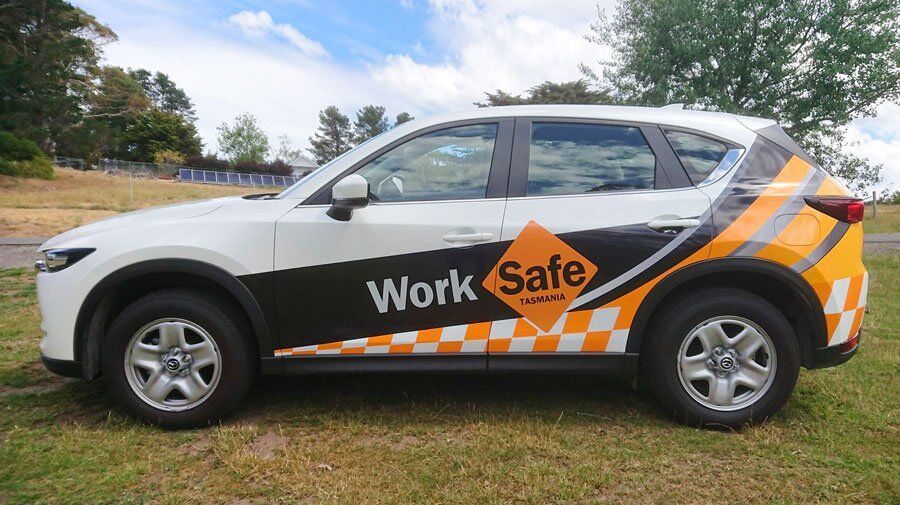 Each vehicle has a combination of a traditional printed wrap film for the partial wrap and reflective graphics laid on top to make them stand out no matter the time of day or amount of sunlight available.
Since WorkSafe Tasmania has a vast fleet of vehicles, cost per car was an important factor when it came to the design process. Using our years of experience, we designed the wraps to be as cost-effective as possible without losing impact by taking into consideration the time it would take to install. As well as the amount of material each car would need. The sides of the vehicles can be nested into each other during the printing process. This saves a lot of otherwise wasted media and allows us to keep our prices down.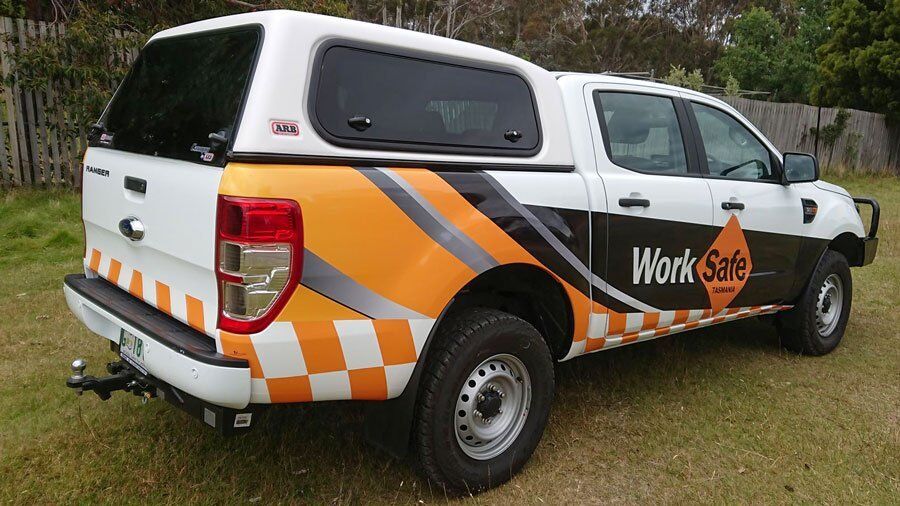 We built our design on the style and colours of the existing logo to create something that would stand out, work on their entire fleet and was cost-effective. And we can do the same for you.
Get in touch with us today for expert advice on fleet signage as well as an obligation-free quote.