Libby from Vet in the Valley came to us with a request for ute canopy signage. She had a professional style guide for us to use as a base. We adapted this to suit the shape of the canopy on the back of the ute. And added in a sheep to match the style of the horse that was already in use in her branding.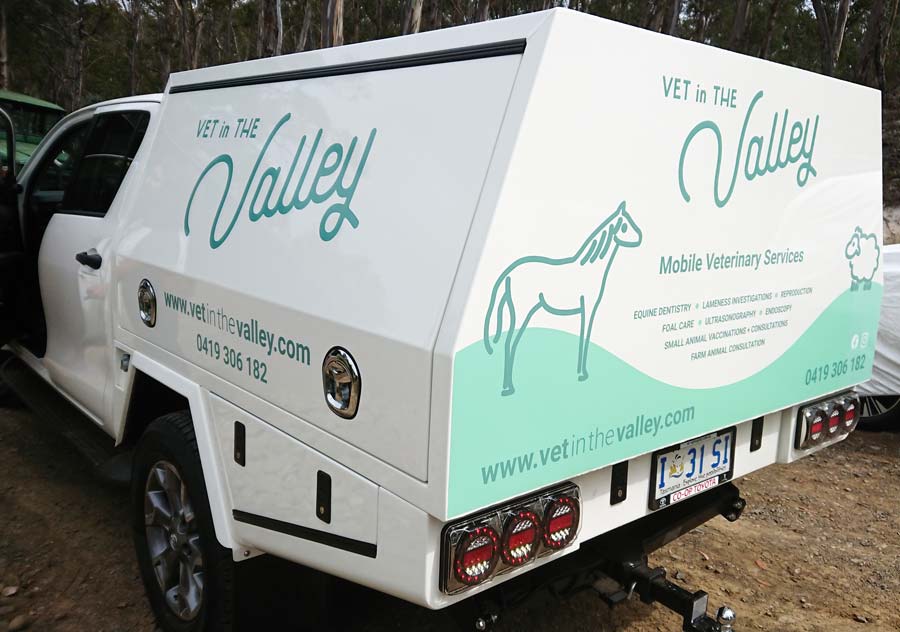 For this install, it was all hands-on and our team managed to quickly and efficiently install the graphics while the customer was waiting.
Organizing a second person to help you drop off your vehicle can be very tricky, especially if you have a small business. Let us know if this applies to you. With a lot of smaller graphics, it can be done while you wait.
The canopy itself was built by Profab Kingston, who did a really nice job.
Libby's mobile veterinarian service's ute is the perfect platform for high impact advertising. Since it's taken directly to her target audience during appointments, it's such a great way to attract new customers. If you have a mobile business that could really use a mobile billboard to go with it, contact us today for a quick quote.