A Partial Wrap for MJ Energy's tradies ute designed and installed by WrapCraft Hobart. The guys at MJ Energy came to us looking for something really eyecatching that was still relevant to their business. The envisioned a wrap featuring lighting and electricity inspired elements with a hard hat in the foreground. We put together a partial wrap using several stock images to keep the design affordable yet unique. Once the image came together, the colours were edited to tie in with existing corporate colours.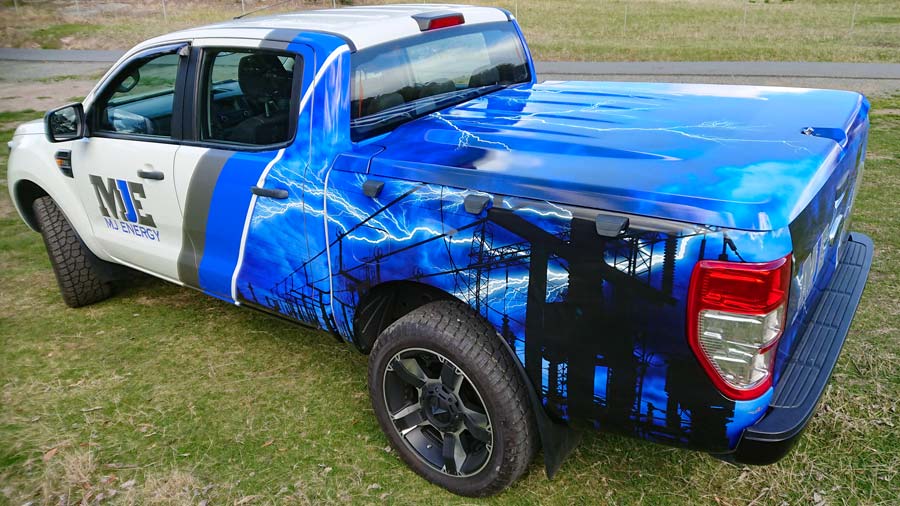 The partial wrap was printed on Avery 1105 wrap media which is coated with a gloss UV-protection laminate.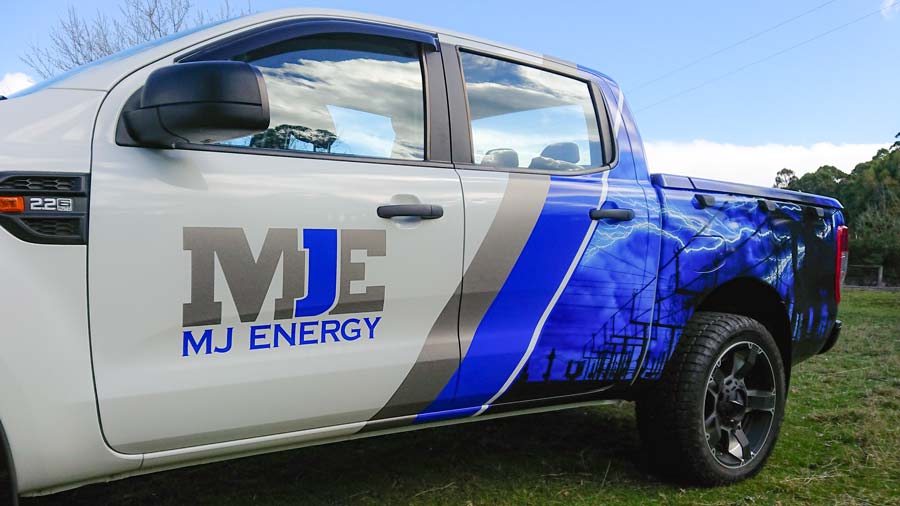 The old logo graphics they were using on their vehicles included chrome vinyl letters. They were very hard to read, so we decided to go with 3M Brushed Titanium instead. It makes the logos perfectly legible while giving something extra.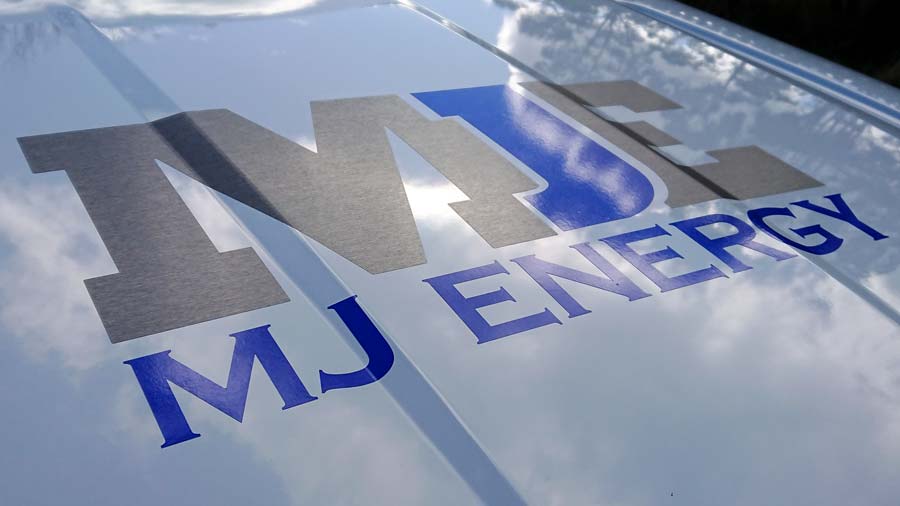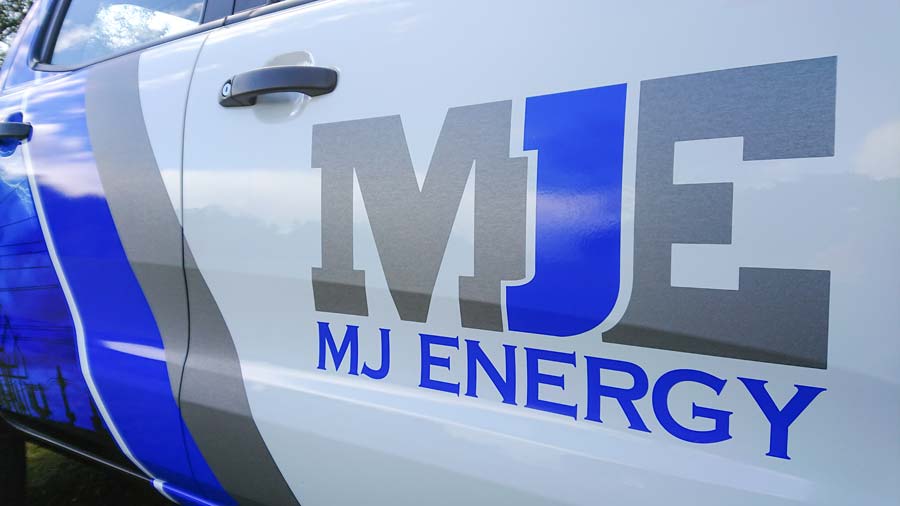 If you want your tradies ute to stand out, a partial wrap is a great option. Much more affordable than a full wrap, but still gives you ute a real wow-factor. Our team of specialized designers are here to help you take your ute signage to the next level. Contact us today for expert advise and an obligation-free quote.