WrapCraft Hobart is a proud sponsor of Richard Woodman and his racing team. So naturally, we're very excited they recently won GT Sports Trophy Class at Targa North West!
For the graphics, we decided to go with a 3M Carbon Fiber partial wrap. The logo includes a durable Chrome Vinyl edge with a printed bevel effect. The orange and yellow elements are Fluorescent Cast Vinyl to make the car really stand out. The logo is punched through the Carbon Fibre to avoid the carbon texture showing through the lettering and to keep the surface nice and smooth. This helps with legibility and gives a neater finish.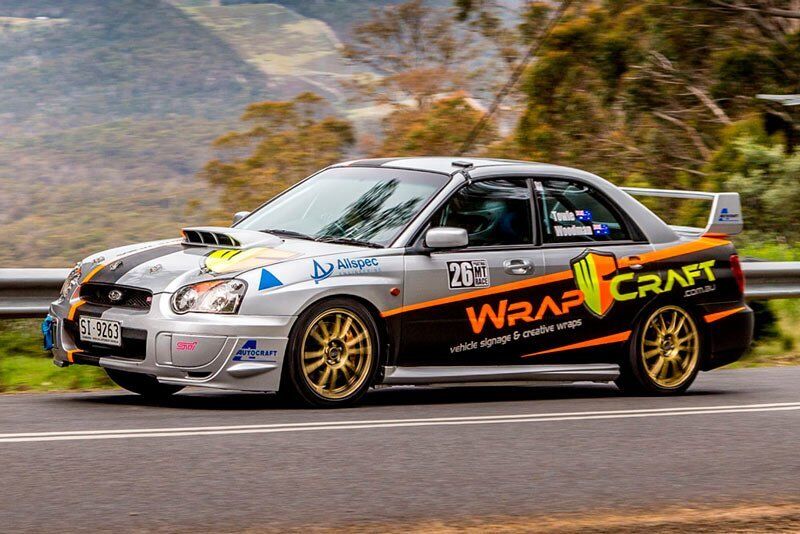 To Chris & Sam,
Thanks so much for all of the hard work and craftsmanship put into our rally car. Since the wrap has been installed, we've received many comments from spectators and fellow drivers saying the car looks fantastic, and how the signage jumps right out at you. With the fluoro orange and yellow, you certainly can't miss the Wrapcraft Subaru coming down the road!
I can't recommend Wrapcraft enough. Their professionalism and quality of work is second to none. We look forward to the 2018 Tarmac season ahead, where hopefully we can bring home a podium finish for Chris & Sam.
Warmest Regards
Richard & Marcus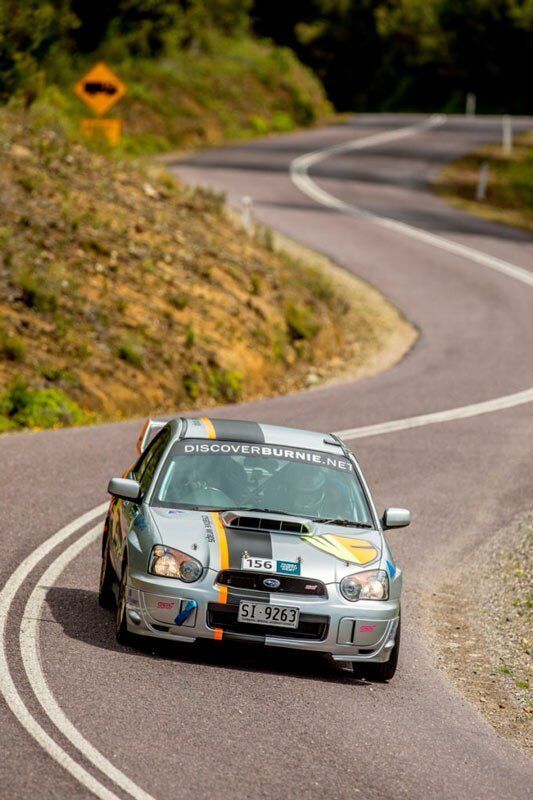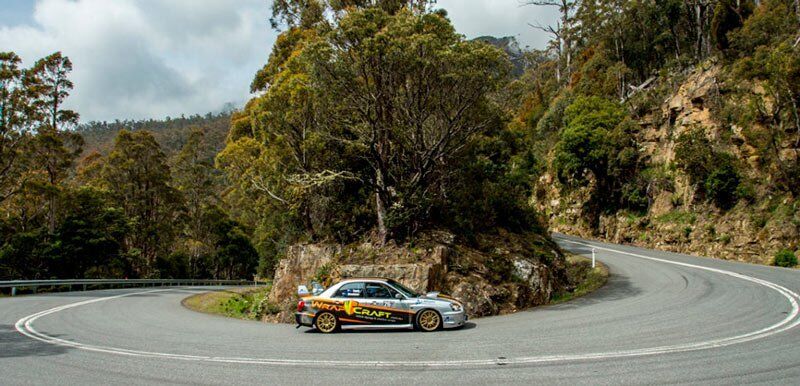 Congratulations Richard! We're proud as punch and can't wait for the next race.
If you would like to know more about racecar graphics, carbon fiber wraps, fluorescent vinyl or chrome finishes get in touch today.