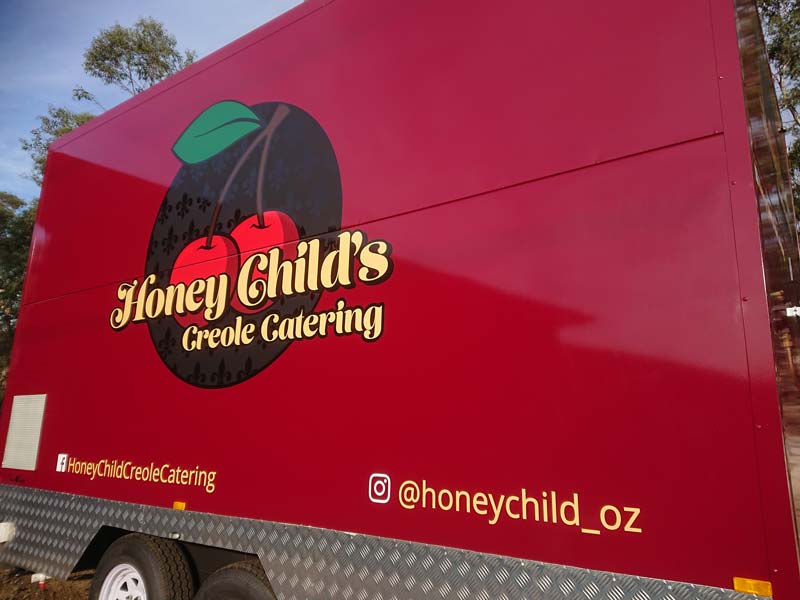 A Full Food Truck Wrap for the ladies from Honey Child's Creole Catering. The truck is wrapped with 3M's Gloss Cinder Spark Red. It has a beautiful metallic shimmer that looks subtle from afar. But catches the light beautifully and really shines up close.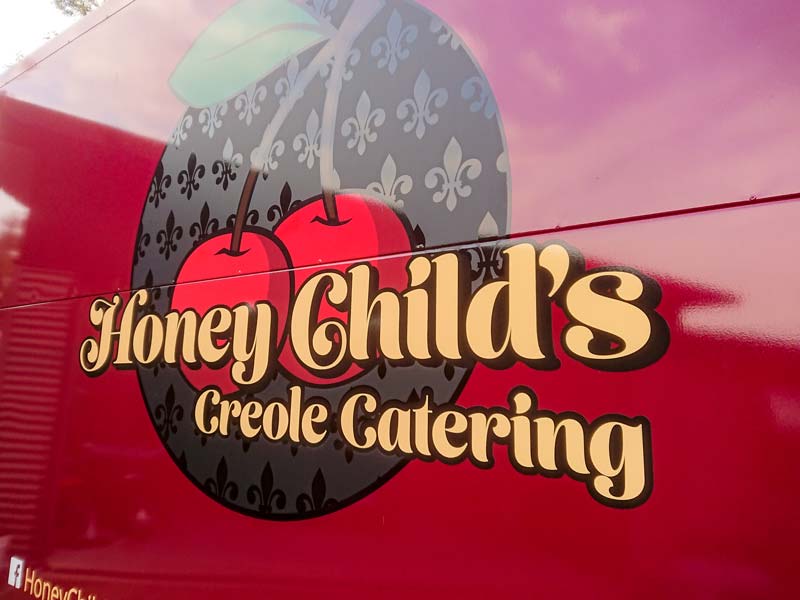 The logo is high definition printed onto luxury print media and coated with a high gloss UV protection laminate. On top of that, a matte laminate is applied to create the background pattern. It brings an interesting texture to the background that looks different from each angle and in each light. It makes the logo highly dynamic and mesmerizing to walk past.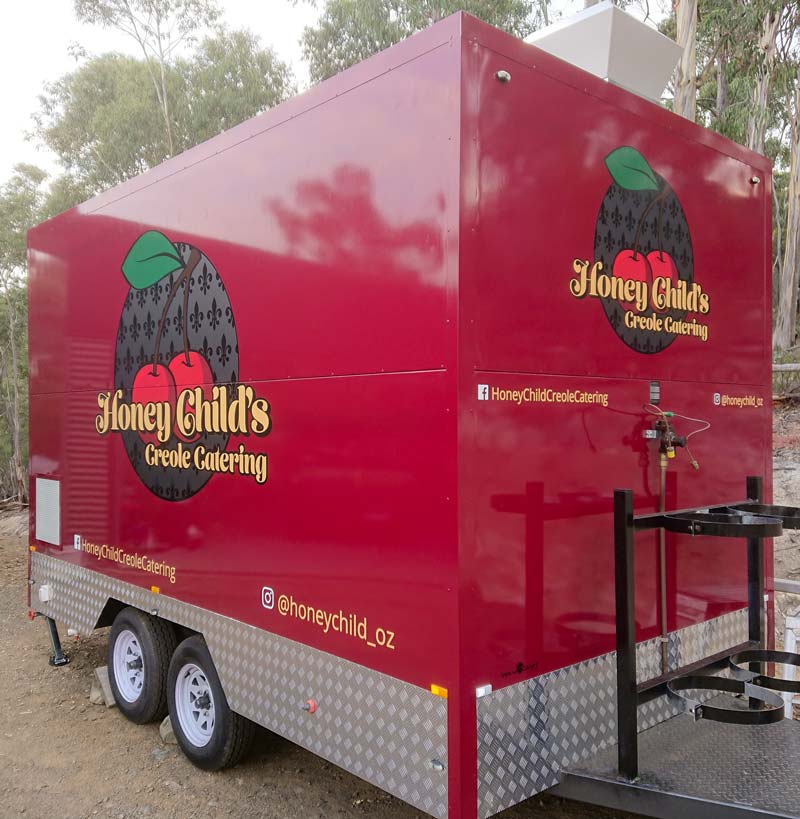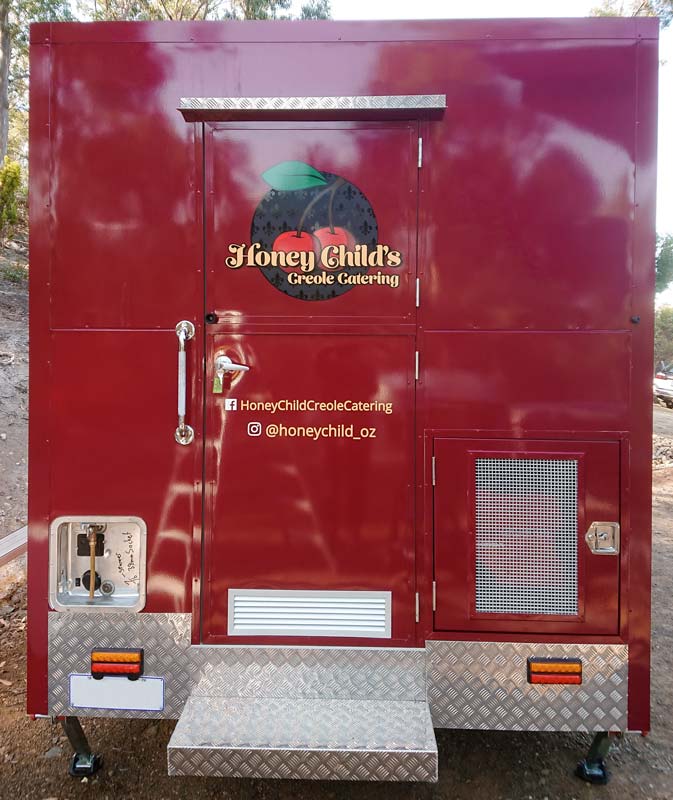 Do you have a food truck that needs wrapping? Have a look at our Food Truck page for more information. And contact us for advice tailored to your own food truck. Plus an obligation free quote.