The food truck/van industry is booming in Hobart. It is so exciting to see this many Tasmanians thriving in an industry dreams are made off. But it does make it more important than ever for you to stand out. Let your truck's personality shine and lure in those hungry customers with Food Truck Wraps.
Full Food Truck Wraps
Nothing will make your truck quite stand out like a full truck wrap. It's a great way to revamp second-hand trucks and vans. It lets you make it your own. Additionally, a full wrap lets you hide the wear and tear from months or years of loyal service.
Make use of the massive canvas you have with a printed wrap. From repeating patterns to full murals. Printed wraps allow you to go all out. Our team of graphic designers is ready to create something amazing for any budget.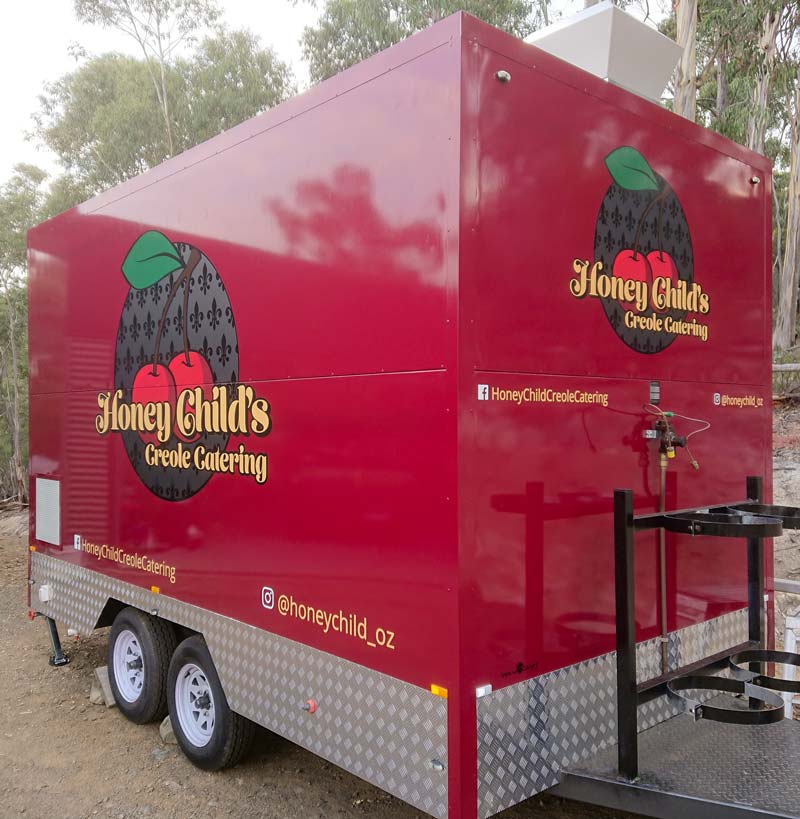 If you prefer to keep the focus on just a few key elements, but still want to fully wrap your food truck. Go for an even color wrap. Consider a metallic, satin or textured vinyl (think carbon fiber, brushed metals & more) to keep things interesting.
Partial Food Truck Wraps
We're sure that your dream business can quickly turn into a bit of a financial nightmare. A partial wrap is perfect for lower budgets and can still be very eye-catching. A great example is Hobart's Iconic Coburg & Co. With strategically placed graphics, you carry a lot of visual impact.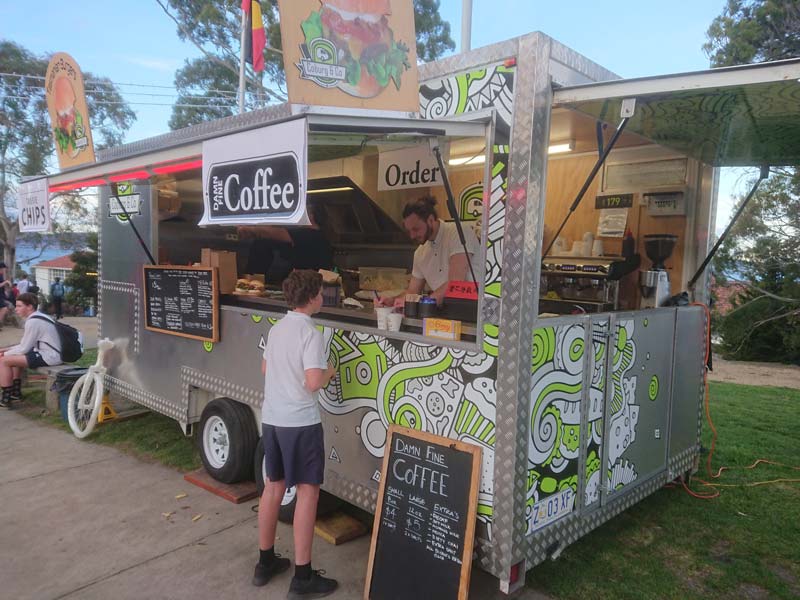 Careful planning needs to go into which areas will be seen in a crowd. So as to not waste the effectiveness of your advertising. Our graphic designers create stunning visually effective designs that not only attract your attention but appeal to your hungry customers too.
All your other signage is taken care off
We're a one-stop-shop for everything your mobile cafe needs to be seen on the street. Not just the design and install of your food truck wrap. We can also design and supply any menu boards, a-frame signs, banners, flags and printed stationery you might need. Consider business cards, loyalty cards, and flyers to remind your happy customers to come back for more and pass them on to their friends.
Latest Food Truck Wraps
A Full Food Truck Wrap for the ladies from Honey Child's Creole Catering. The truck is wrapped with 3M's Gloss Cinder Spark Red. It has a beautiful metallic shimmer that looks subtle from afar. But catches the light beautifully and really shines up close. The logo is high definition printed onto luxury print media and…
Continue Reading Honey Child's Creole Catering Food Truck Wrap