The food truck scene is booming in Hobart and we're loving the ability to sample all the delicious foods Tassie has to offer on its many markets. As well as watching so many fellow Tasmanians chase their dream to start their own business. But setting up your own mobile cafe is a huge investment and costs rack up quickly. If you want to keep the costs down, but still make your food truck stand out and pop, look no further than a partial wrap. The iconic Coburg & Co, for whom we installed this smashing partial wrap, is proof you can stick to a lower budget but still become a Hobart staple.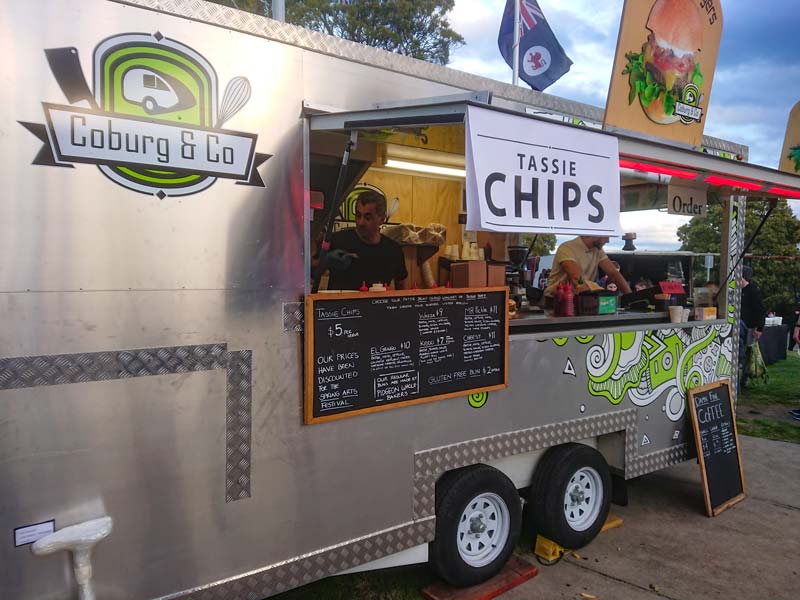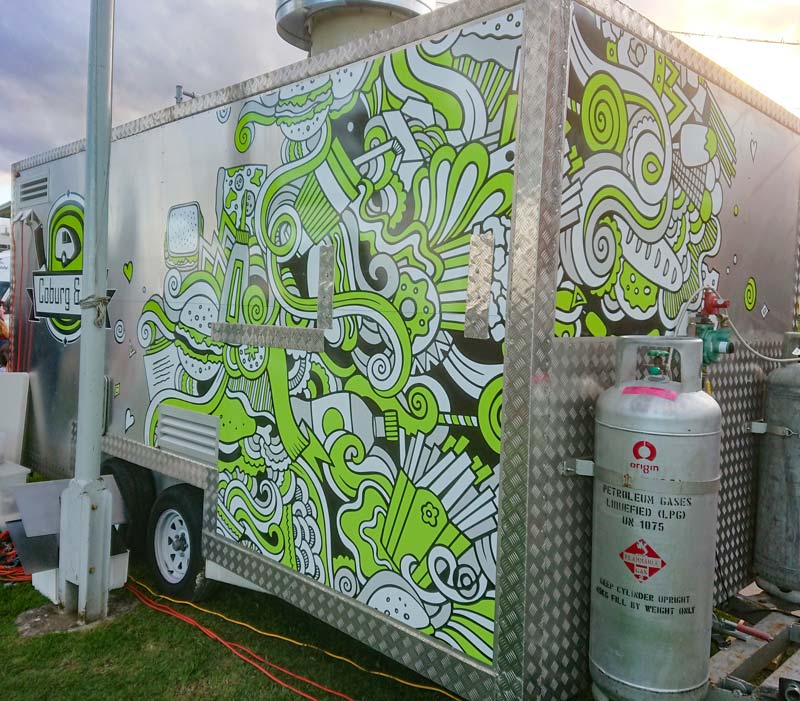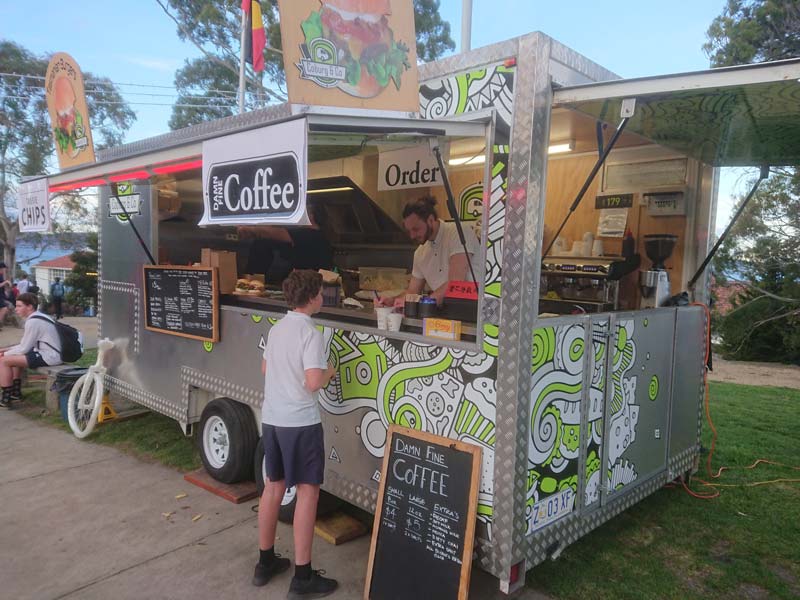 The partial wrap isn't the only signage we have provided for Coburg & Co. We are also responsible for a wide range of smaller signage including flags, banners, and small removable signs as well as the large wooden signs on top of their truck.
WrapCraft Hobart can be a one-stop-shop for all the advertising materials your food truck needs to promote itself as well. Including business cards, flyers, banners, flags, a-frame signs, and loyalty stamp cards.
Our team of vehicle signage experts create a design for you from scratch including a logo. Or we can use (and build on) the designs you already have like we did with Coburg & Co.
Contact us today for advice on how to make your food truck stand out along with all the smaller signs and advertising materials you need. Our friendly staff will happily provide you with expert advice and a quick obligation-free quote.