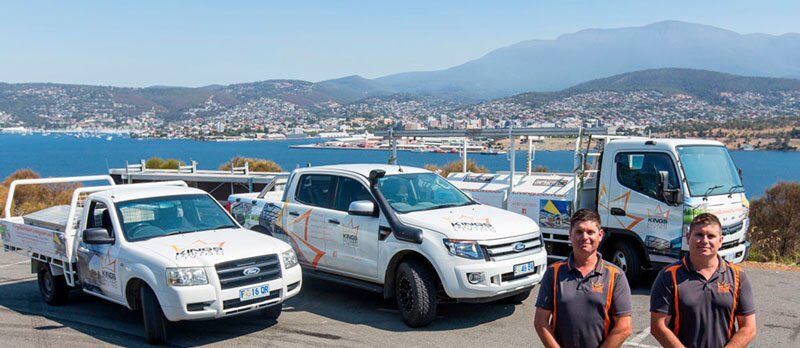 Wrap Craft Hobart recently installed Fleet Signage for Kings Outdoor Living; Hobart's leading range of outdoor shade and sun protection. They make high end, top of the line sun protection structures covering everything from Shade Sails to full Sun Rooms.
For this job, we used 3M's new and innovative Envision Wrap Film. Envision Wrap is a PVC-free (making it more eco-friendly) wrap media which is tougher, more scratch-resistant and glossier than conventional wrap media. It has a 7+ year lifespan for vertical application, as opposed to the 5 years you get out of conventional media, making it a big step forward in the vehicle wrapping industry.
Cover photo by Remy Jansons.
Remy Jansons

Chris and the team did an amazing job on a clients fleet of vehicles! Amazing attention to detail, no shortcuts, quality materials and designs! Highly recommended if you're looking take your businesses presence to the next level.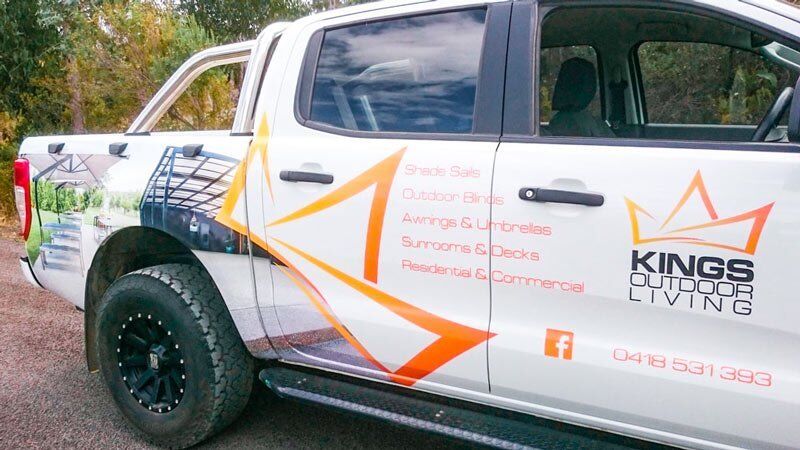 Each vehicle has a slight variation on the design to suit its length, shape, and size while keeping the style consistent. The fleet consists of utes, trucks, trailers, as well as the owners' everyday cars.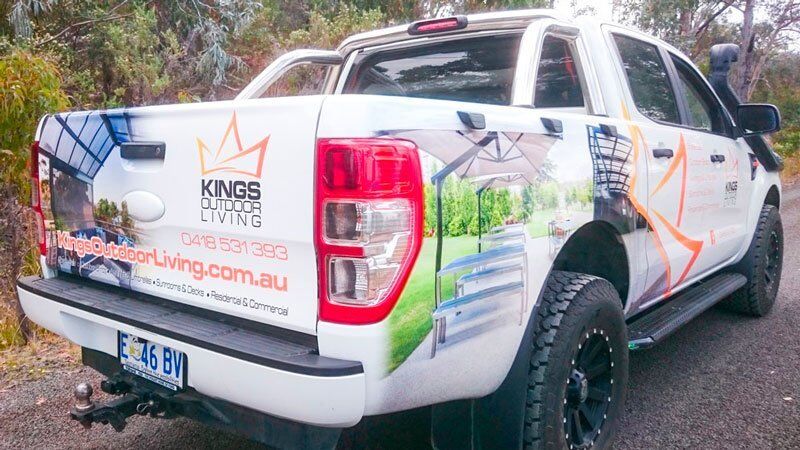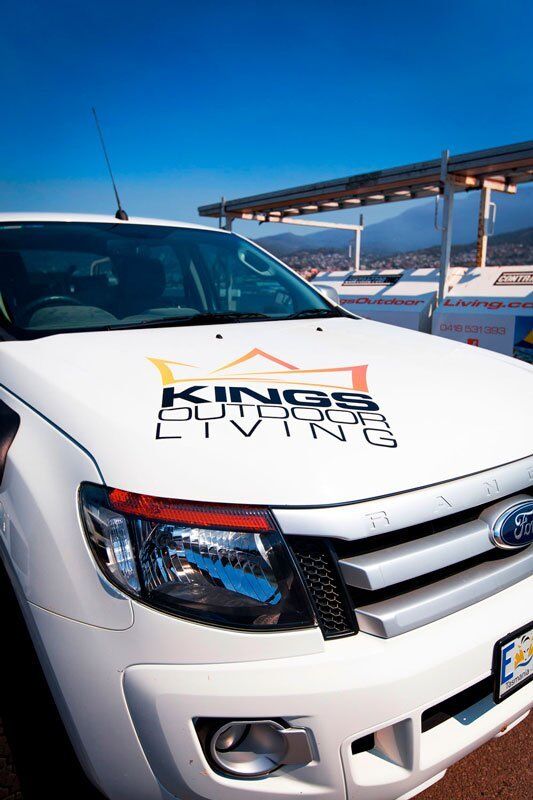 If you have a fleet of vehicles that need a cost-effective and coherent design, get in touch with us today. We can work in close collaboration with your designer as we did with Kings. We can adapt your existing branding to suit your cars, trucks, and trailers and build on the design elements you already have. Or we can create something from scratch using our years of experience designing for vehicles.