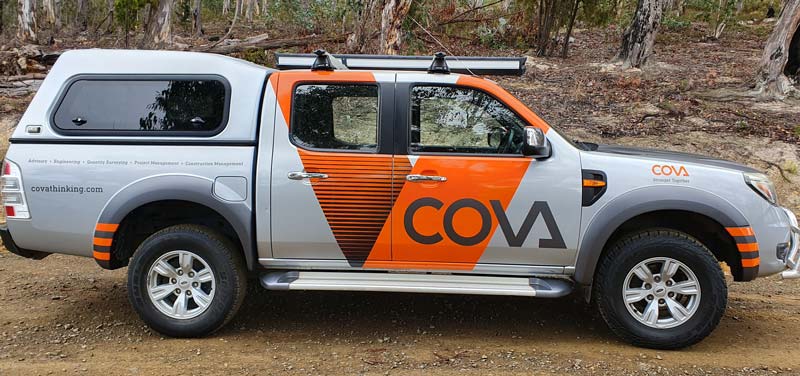 We were contacted by Hydrant, a design agency in Sydney, to install car signage they designed for Cova onto one of their Ford Rangers. This creative car signage consists of 3M materials as specified by the customer.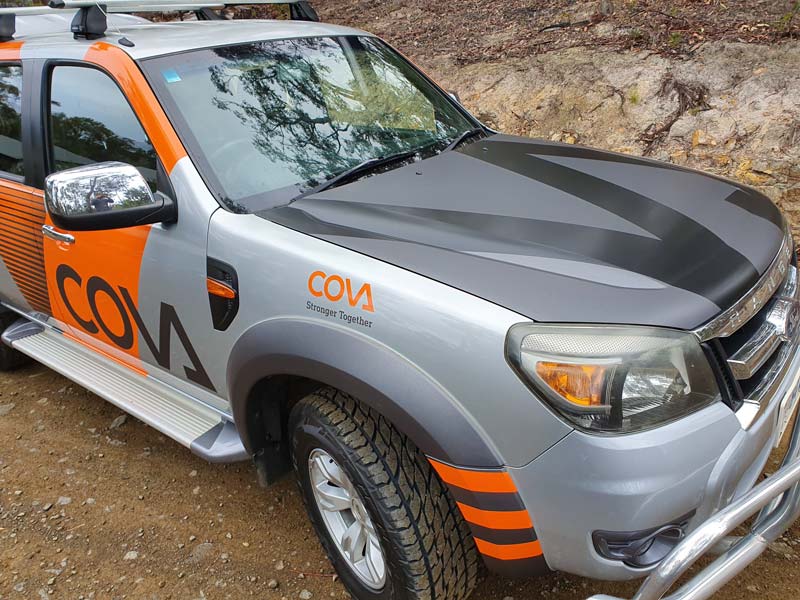 The bonnet is wrapped in 3M 1080 Matte Dark Gray. It has the VA of the Cova logo applied on top in 3M 1080 Satin Black. Accents of the matte gray can also be found around the wheel arch. Which suits the car perfectly.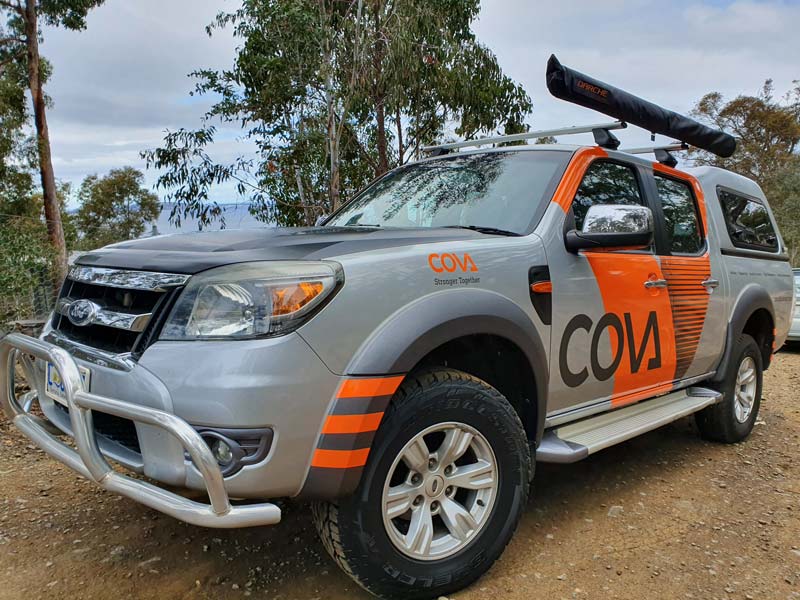 The logo is made of 3M 1080 Gloss Burnt Orange with dark gray stripes printed on top. Afterward, it was laminated with a UV-protection film. Orange accents recur on the wheel arches to tie it all in.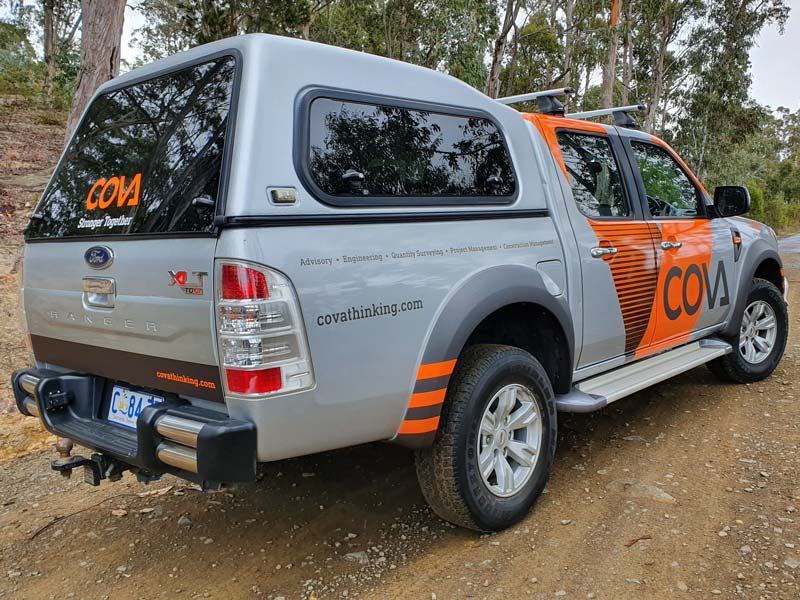 WrapCraft Hobart are 3M preferred installers and experts at handling 3M 1080 films. If you need car signage installed in Hobart, contact us today for a quick quote.