At WrapCraft Hobart we are fully aware that it can be hard to figure out car signage costs. Signage companies are often very vague about their car wrap cost and this can be very frustrating. So we're here to give you an idea of what's involved in the pricing and to give you an idea of a car wrap cost.
First of all, the reason it's hard to find pricing on car signage is because it's hard to determine the cost before knowing exactly what a customer wants. Some things might be easy and cheap (in material) to produce while more complex designs can drive the price up really fast.
Also the size and shape (curvy cars such as beetles are harder to wrap) of your car, extra added on features (such as wings) and special material requests (such as one-way-vision rear window graphics) will make your car wrap more expensive.
BASIC LETTERING – Car Signage Cost
Like most trades, we can't put a fixed price on car wrap cost. When you bring your car to a mechanic he won't be able to repair your car before knowing what's involved in the job. We can, however, give you some ideas of what you can expect when it comes to how much it will cost to wrap a car: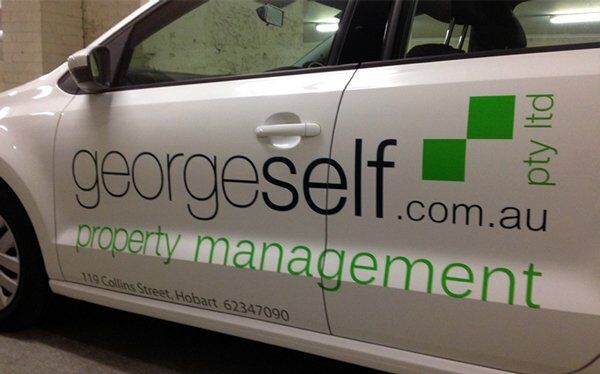 BASIC LETTERING – Car Signage Cost
Here we are talking about anything from a simple business name and contact information to a (modest size picture) logo and contact information on each side of your vehicle.
The cost for this will be between AU$ 350 and AU$ 900.
Keep in mind that an extended listing of your services and large sized picture logos can drive the price up.
This is a great option for smaller companies with a limited advertising budget. It won't get as much notice as a wrap, but it will get your advertising message to the masses.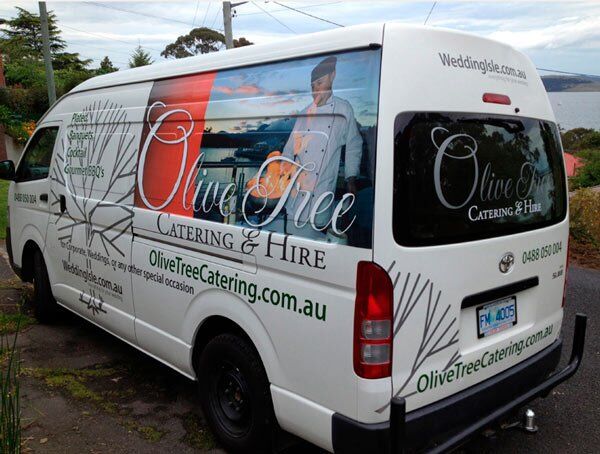 PARTIAL CAR WRAP – Car Signage Cost
With a partial car wrap we apply a car wrap to only part of your car. This includes large (or oversized pictures) to your vehicle and shows part of the car's original paint.
The cost of this will be between AU$ 1500 and AU$ 3500
These wraps are great for any company. They are very effective in grabbing people's attention, almost if not just as much as a full car wrap, but cost a lot less money.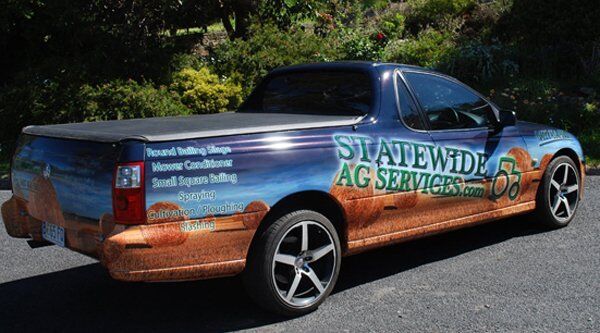 FULL CAR WRAP – Car Signage Cost
This means we cover the full car in vinyl.
The cost of this will be between AU$ 3500 and AU$ 6000
These wraps allow a more complex design, are very eye-catching and you could visually change the shape of your car. As an added bonus it protects the original paint, which is great when purchasing a fleet of brand new cars to sell them a couple years later.
ONE-WAY-VISION REAR WINDOW GRAPHICS
To put rear window graphics on an average sized rear window there will be additional costs due to the pricey material used.
The cost of this will be between AU$ 350 and AU$ 450
The rear window is a highly visible piece of the vehicle for anyone driving behind it. The one-way-vision film will allow you to still safely see through your rear window. You can read more about the benefits of rear window advertising here.
These prices are strictly guidelines and will vary per vehicle. They include a design of a basic mock-up. Complex artwork could drive the price up a bit, depending on your needs and wishes.
For any further questions or a more specific quote, please don't hesitate to contact WrapCraft Hobart. Designed to sell, that's smart!
FAQ
How much does it cost to wrap a car?
The cost to wrap a car will vary depending on the coverage, what vehicle model and the type of vinyl used. We offer basic lettering, partial car wrap, full car wrap, and one-way-vision rear window graphics. At a minimum, you can expect to pay AUD $350, and upwards of AUD $6000. Keep in mind that the investment of wrapping your car will stay with you for up to 4 or 5 years.
How long does the process take?
We pride ourselves on speedy service, and depending on what you want, it can take from as little as one day (for basic lettering) up to seven days (for a full colour wrap).
How long will the wrap stay on my vehicle?
At WrapCraft we use premium quality vinyl wrap, with a life expectancy of 4 to 5 years when properly looked after. In the first 12 months, we guarantee all permanent signage installation against faulty workmanship or defects.
Does vinyl wrap damage your vehicle's paint?
No it doesn't. However, a bad installation or removal can. That's why it's important to choose a car wrap expert that has years of experience in wrapping cars, like WrapCraft.
Is it cheaper to get a car painted or wrapped?
Let's make a comparison. If you want a good quality respray, you are looking at AUD $10,000+. Alternatively, a full car crap will be between AUD $4000-6000.